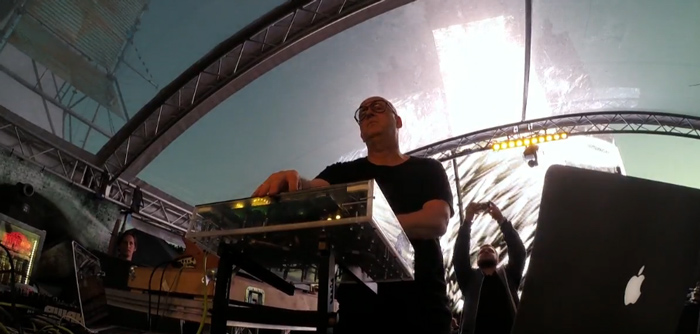 Stephan Bodzin does what he does best at Awakenings, a unique experience of harmony. This is what happens when someone has a tone of musical talent and knows how to put the gear to work.
This act is on a very melodic side of techno music but it has a specific kind of hardness to it, also it is far from the usual clichés in electronic music. The sound is very sharp and also worm at the same time, takes some skill to achieve that. In terms of music, I will tell you no more, cause you really need to hear it.
As for the gear part of the story, let's begin. The heart of the setup is his custom build MIDI controller / sequencer that controls most of the things that make the sound. Than there is a Moog Sub 37 synthesizer for the warm analog sounds, that machine makes some top of the notch signals, when used properly. All the other stuff comes from two laptops, one of them is running Ableton live, with god knows what VST plugins, and I am not sure about the purpose of the other one.
If you like synts that will make you goosebumps, you will surely enjoy this one.