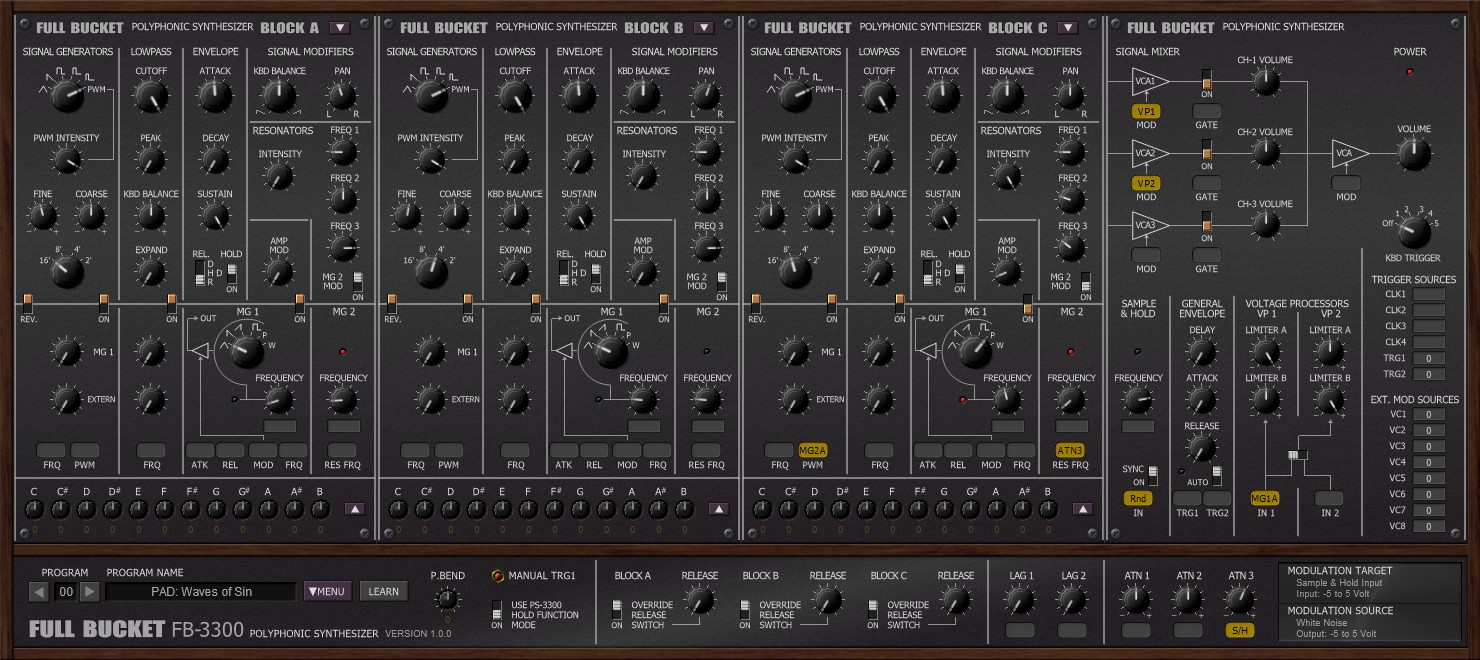 Korg PS-3100 and PS-3300 are rare beast. If any of them turns up on the market, they usually cost 4000+ bucks for the PS-3100, while the PS-3300 has been going in the realm of 30000 bucks. PS-3100 came out back in 1976 and it had some powerful polyphonic capabilities built into it. Its successor PS-3300 was a more complex analog modular system with even bigger capabilities.
There is a very slim chance that you will ever get your hands on one of them, luckily there are the guys from Full Bucket Music. They made a VST/AU emulation of this rare instruments that runs on both MAC and Windows platforms, and even better, they are letting you use it for free!
FB-3100 demo
The real PS-3300
So get the versions for your system, slap it in your DAW and explore the retro analog feel.
Download: FB-3100
Download: FB-3300