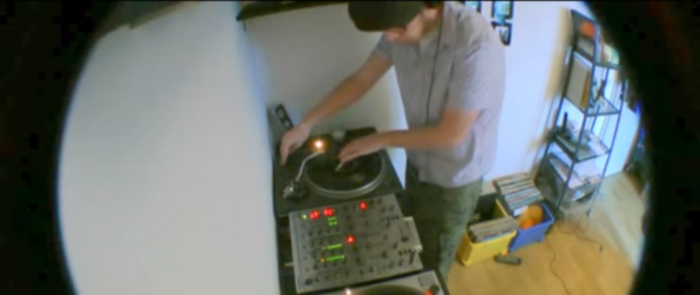 If you listened to underground techno music in the last 20 years, you are familiar with Pounding Grooves tracks. Maybe you are not aware of it but there is a 99% percent chance that you heard some of them in the sets of your favorite DJs. Lawrence Dunster, the man behind the alias, is present on the techno scene from the late nineties and was releasing techno bangers till 2010.
His sound is loop based, unique in its hard grooves, twisted vocal samples and funky synth stabs. Every track is a perfect mixing tool for any techno DJ. He delivers that "something" that is indescribable by words but makes the essence of underground techno music, "a ghost in the machine", if you like. The only way to get to know this is to listen. Pounding Grooves is also a label, that is recognizable for its 10 inch pressings.
Gaelic Maniac is a DJ that recorded this set, obviously he is a fan of Pounding Grooves tracks, and he delivers a good mix. You can check out his Souncloud at: https://soundcloud.com/gaelic-maniac.