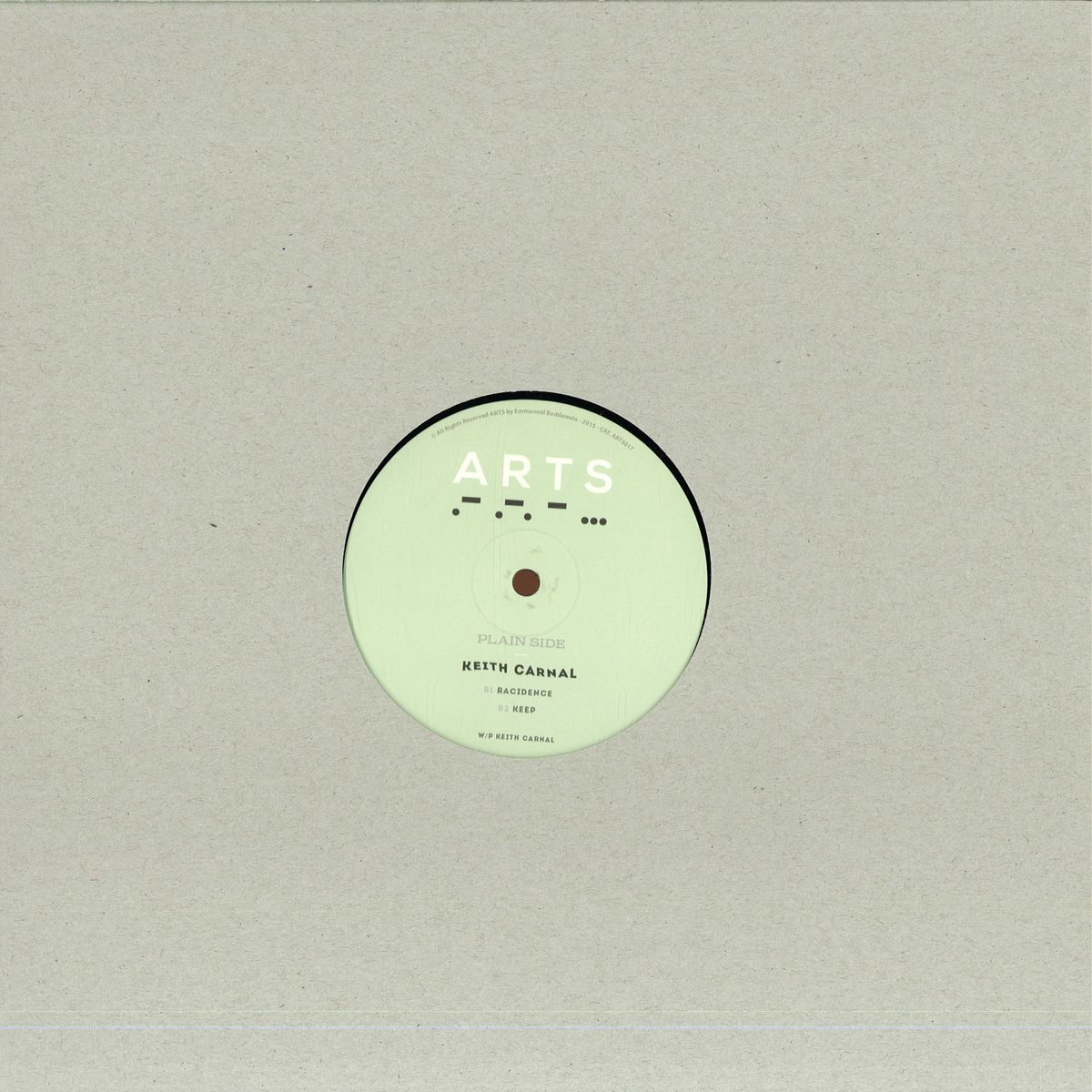 Arts label, release number 17, a 4 track vinyl by Keith Carnal. The release sounds like its done with patience, classic techno grooves, not dry loops but filled with synts and slow building atmospheres.
Aluminium strait beat, 4 to the floor, synt loop is slowly coming in, then there is a atmospheric one, that starts deep and gets opened in time and then closed, then it gets delayed, and the play continues, great sound.
Shallow has a similar construction, the brake is more emphasized, and it has a bit more going on on the hi hats. Another solid one.
Racidence is a typical acid techno track. Built around a 303 line that gets followed with fast hats and a ride cymbal. That and a long uplifting brake makes this one a proper festival banger.
And for the end, Keep is a deeper one, very hypnotic, lead synt phrase is moved from the grid by a delay, so that it has a very good swing, but also fits on the beat.
This release will instantly fit in a record bag of most techno DJ's, especially those who like to build their sets slowly.