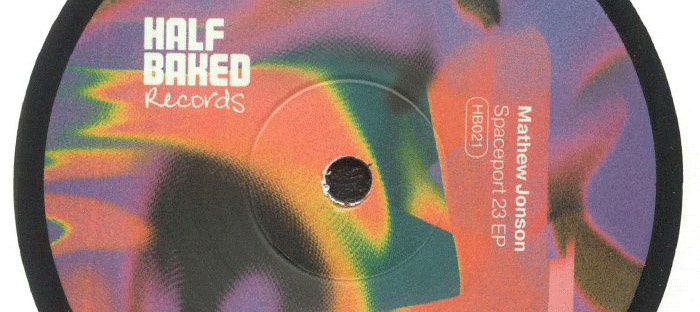 After 9 years we have a new solo EP by Mathew Johnson. Spaceport 23 is released on Half Baked Records label, an it's his first release on that label.
First I must say that Mathew Johnson is one of my favorite artists and maybe that's the reason that I don't like this release as much. If this came from some other producer I would be probably looking at it differently, but my expectations from Mathew are the highest.
Don't get me wrong, this is a good release in any sense, it just sounds a bit lazy. Tree tracks all based around the same funky organ and piano loop, a slightly different mixes of the same track. The loop is catchy and it works by any means but knowing Mathew's previous opus I would expect a lot more melodic elements layered on top of it. He got me used to exciting synth lines and his signature spacey feeling. The rhythm parts are also very basic, again not bad but not very exciting either.
I must say that the third track (mix) maybe works best for me, cause the main loop is not present all the way through the track and it goes a bit more into acid.
I hope that we will not wait long for the next Mathew Johnson release, and that it will be more complex and exciting than this one, I know that he can do that.