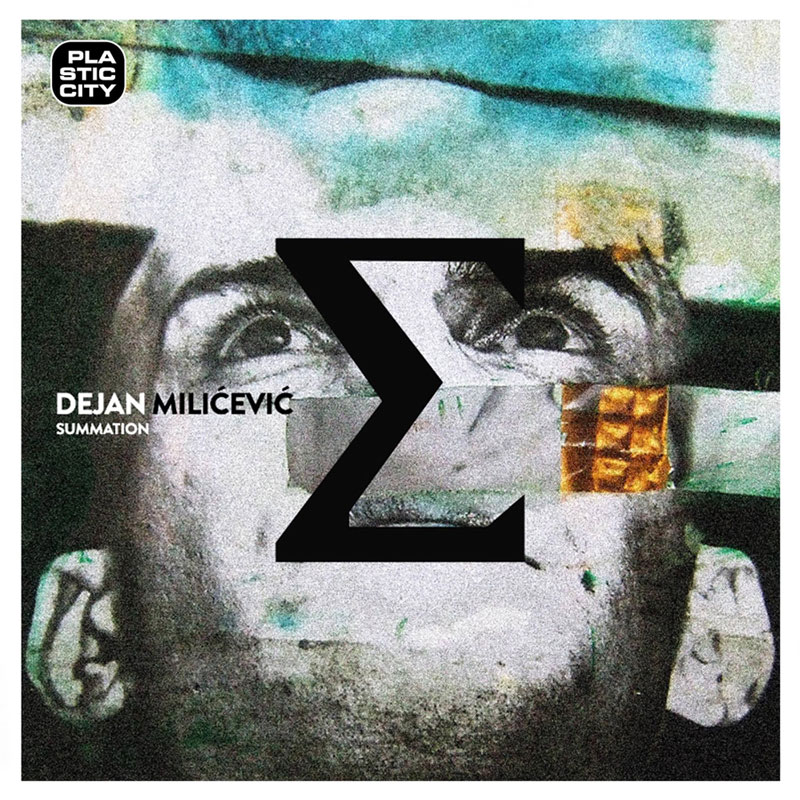 Dejan Milicevic has a new album, and if you ask me its a big one. Eleven really good tracks on this one, taking you back in time and re-visiting the early sound of Detroit techno, with modern tools.
The last album by Dejan that I listened was Just Keep Talking Girl five years ago, that had similar element of respecting the roots of underground dance music, but was a bit more oriented towards deep house sound. Summation goes more into the roots of techno, and as the title suggests he did a kind of summing up of his journey as a producer. For those of you who are not familiar with Dejan's work, he started with harder techno in his younger days, went trough different phases all the way to classic deep house music, never left the underground approach, and the got on the way back to his techno roots. His music got refined over time and you can hear that on this album.
It starts with Belgrade Tune, hometown theme, the reverbed stabs, toms below, some claps and high hats on top, mystic synth pad, all add up to the tension that is keeping you waiting. Great for the beginning of the set.
Acid Saucisse is next, the name speaks for itself. Sounds like a Hardfloor track from the 90's but with modern production. Love this one.
Music Got the Funny Ways is a soulful one, with guest vocalist Mina. The track is built around hers beautiful vocal and there is some 303 in there also.
Controller Editor, again the acid sound but this time stayed in the bassline teritorry. Couple of retro synths over it make it a whole.
Double K unknown is a collaborative effort with another great producer from Belgrade. Kobaya and Dejan go very deep on this one, great atmosphere.
Dtt now this is on of my favorites, light pad breaks out of the dark bassline, followed with sharp sounding high hat, reaching the climax and then sinks in again, enter the deep tom. Love it.
I hope that Elephants on Parade got its title from the scene from Dumbo, cause I can see those two together. Groove track, funky keys, very percussive.
Hommage to Good Life is one more tribute to retro synt stabs. Personally, I can't get enough of this kind of tracks, very uplifting.
Next one is clearly influenced with Latin sound. Los dos Charros is very relaxed track, the main thing in it is the piano part that is flowing trough the track, nice percussive elements, and nice relaxing bassline, backed by layers of synts and some vocal samples. Signed with KayKay.
Total Synthesis is the one with wery closed bass drum, that is left in the back, and many other things are happening in the front of it. Dejan let himself go on the synths on this one, and the high hats tie the whole track together. One of the favorites.
For the end, Disordered Saucisse. Good groove, interchanging acid parts and soulful pads, interesting for the mix.
The whole album sounds very refined and unpretentious, which is a huge plus these days. It seems like the author enjoyed himself making it as much as I enjoyed listening.