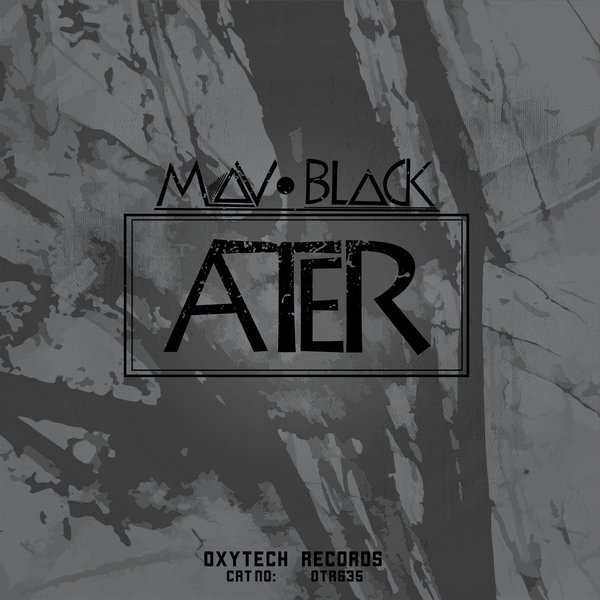 First release of MAV BLACK on Oxytech Records is a tree track EP that has very powerful grooves and is a bit dark. The artist from Manchester sent us some solid grooves.
Combustion is a first track that starts off with an uncompromising groove that stays interesting with the help of some changing percussions and dark atmospheric sounds in the background. The highlight is a strong synt line that starts instantly supported by some good hi hats. That segment doesn't last for too long, so it doesn't get monotone, than fades into background, and comes back in one more time later. Interesting track.
Next one is Kafka, a track with an interesting name. Again the hard groove and various percussions. The soft pad comes from the background, than another one a bit stronger and a bit detuned. Next is a rhythmic synt that gets gets supported with another pad and a set of FX sounds, and the things get fully developed. I thing this one has been done with the most care. I think author succeeded in reflecting the emotion that is hinted in the title.
Last one is Seething, again consistent with the atmosphere of the whole release, the groove is a bit more relaxed and the main theme of the track is an percussive synt sound that is once again supported from the background with different pads. Another good track.
To sum things up, this is a release that functions as a whole, all tracks relay the same feeling of melancholy and dystopia, but with a hint of warmer feelings hidden in the back, all built on powerful grooves. Give it a listen.