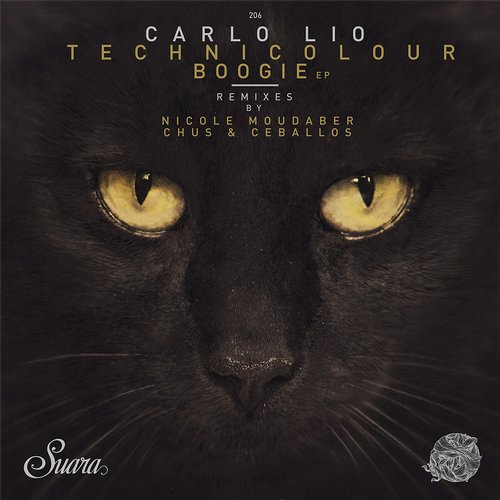 Few days before the end of the year, there was a new release on Suara, a label that is often not my cup of tea, cause they tend to release over-polished tech-house tracks. Still its worth checking it from time to time. I decided to do a review on this release for one reason only, the name of the artist.
Carlo Lio is one of those producers that has a sound that you must recognize after a few seconds of listening. The first track "Technicolor Boogie" is not an exception from this rule. The slightly distorted kick drum (on purpose), the overall fullness and "dirtiness" of the sound, and the hypnotic lead are all the things he is recognized by. The second "original mix", "Welcome To The Flipside" (that is actually number 4 on the release) has all of this elements once again, but in a different vibe. Remix for the "Welcome To The Flipside" is done by Nicole Maudaber, and as expected is a straight up techno banger, that revolves around a synth bass line with the layers of groove bellow, on the money for any techno mix. We are left with the Chus & Ceballos remix for the title track, that is kind of laid back, but still dirty tech-house track, with a long brake, and kinda dark.
To conclude, this release is more than worth checking out. Especially if you are not all the way in hard techno, and if you have an interest for a dub oriented sound.