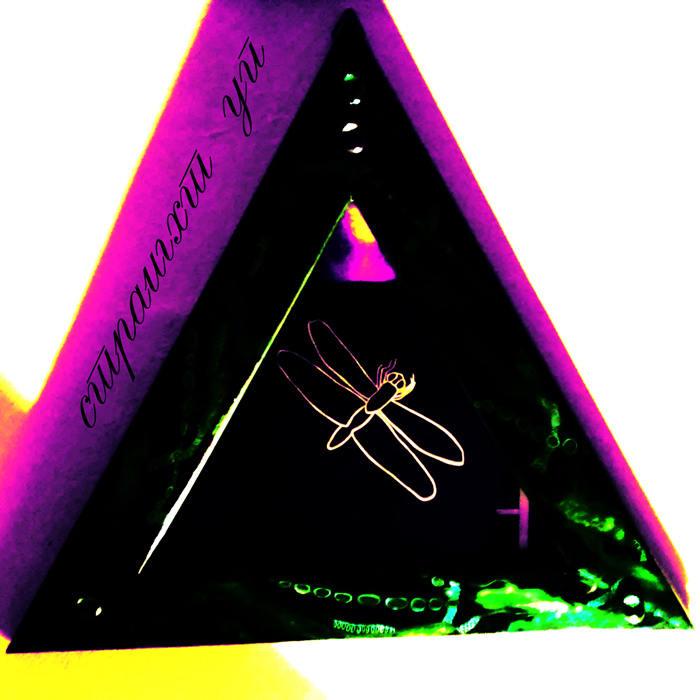 First album by Serbian artist DJ Gruja. The title "Straight Up" can mean a lot of things, you decide for yourself, but one thing is for sure, this is a trip back to the basics of techno and even some elements of early house music.
One thing you notice on the first listening is that all the tracks have a main lead melody, which is not the case in many of todays minimalistic techno productions that often sound empty and are all about that big bas drum and a few squeaky synth sounds here and there. DJ Gruja mainly does it in the old school way. He is building his track around the main theme and then adds layers to it, sometimes with the same notes but different sound, sometimes different backing melodies.
All the drums on this album sound like TR-909, most of the tracks are driven by loud combination of lo, mid and hi toms. Most of the times the artist waits for a peak time to bring in the big ride sounds and other hats.
The tracks on the album make a whole, but are in the same time different in intensity and also in emotion that they carry. He opens the album with two tracks that have some house flavor (Sudatorium and Kinda Groovy), the third one (And He's Funky) is a techno track with a steady groove and repeating vocal sample, but the play is happening trough modification of high hats.
Now we enter a new territory, Take Away is a track based on a long lead synth with some big toms underneath, and than Love On C64, again big lead synt, sound like it came from the commodore itself, but gets softened by another layer of sound along the way, again the toms, and a powerful deep bassilne.
Mandrake is a most interesting trackon the album in terms of melody, I will say no more, you will have to listen to it yourself.
Track number seven is Nana, chargen with emotions, melancholic and very deep, you can hear that it came straight from the artists soul.
And for the end, the title sais it all, One For The Road is a techno banger, very percussive and hard, to close the album with a lot of energy.
To sum things up, if you belong to the kind of audience that has warm memories about the time when techno music was fuller, harder and more melodic, hear this album.